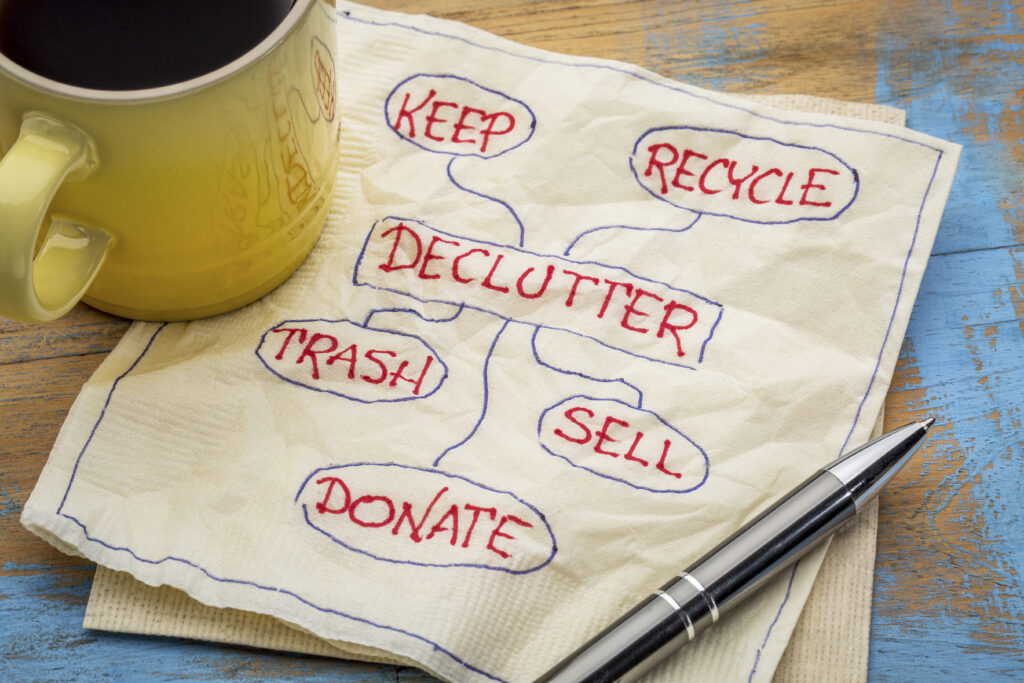 There is something about this time of year that everyone loves…the holidays!!  Along with all of the joy comes the stress; family visits, travel, shopping, etc.  One way to reduce some of that stress is to use our tips to declutter your home and make room for all the extra visitors, decorations, and presents.
Tips to Declutter Your Home
Make a Plan
Figure out what your specific needs are. Do you need to declutter the whole house or just a room or two? Will there be guests staying in your home and how much room do you need to make to accommodate them? Whatever the plan is, write it down and stick to it.
Give Yourself Enough Time
Don't try to complete your entire to do list in one weekend. Spread out your tasks over a few weeks to give you enough time to go through everything thoroughly so you are not overwhelmed with too much to do at once.
Packing Supplies
Be prepared! Have plenty of packing supplies ready before you start so you don't have to stop to pick up more. A quick trip to your local More Space Storage will provide you with all of your packing needs. Don't forget to get extra tape, boxes, and bubble wrap!
Organize
Utilize organizational furniture, baskets or clear plastic totes to organize those areas that seem to collect clutter no matter what you do!
Donate
Donating your gently used unwanted items not only help you accomplish you declutter goals; it could help out a family in need. A lot of charities offer free pickups of clothes, furniture, and household items. Don't forget to check with your local churches to see if they have a family in need; you may be able to make a direct donation. Tis the season for giving after all!
Recycle
Not everything has to go in the trash. Utilize your local recycling program to get rid of items that can be recycled like metal tins, glass jars, bottles, electronics, etc.
Still need More Space?
More Space Storage – Davie can help! We have the right space for your needs and provide clean, well lit units with premium features like digital color video, individually alarmed units, large elevators and carts, and convenient access hours. Check us out on the web at www.morespacestorage.com for more information.